Just Aluminum.
Just coil.
That's unique enough for a metal service center. We specialize further.
ACI is dedicated to the building products industry. With millions of pounds in painted and mill finish inventory, we have the alloys, gauges, tempers and colors you need. With four slitters and two embossing lines at our Cleveland, Ohio and Tampa, Florida locations, we'll provide the service you expect.
Tell us how we can help you.
Desire a stocking program?

Need only a small quantity of a color?

Prefer multiple slit sizes out of a master coil?

Want one invoice and single source responsibility for your painted coil?

Small coils?

Special packaging?

Custom color requirements?

Need it tomorrow?
Call Us Today at 800-886-COIL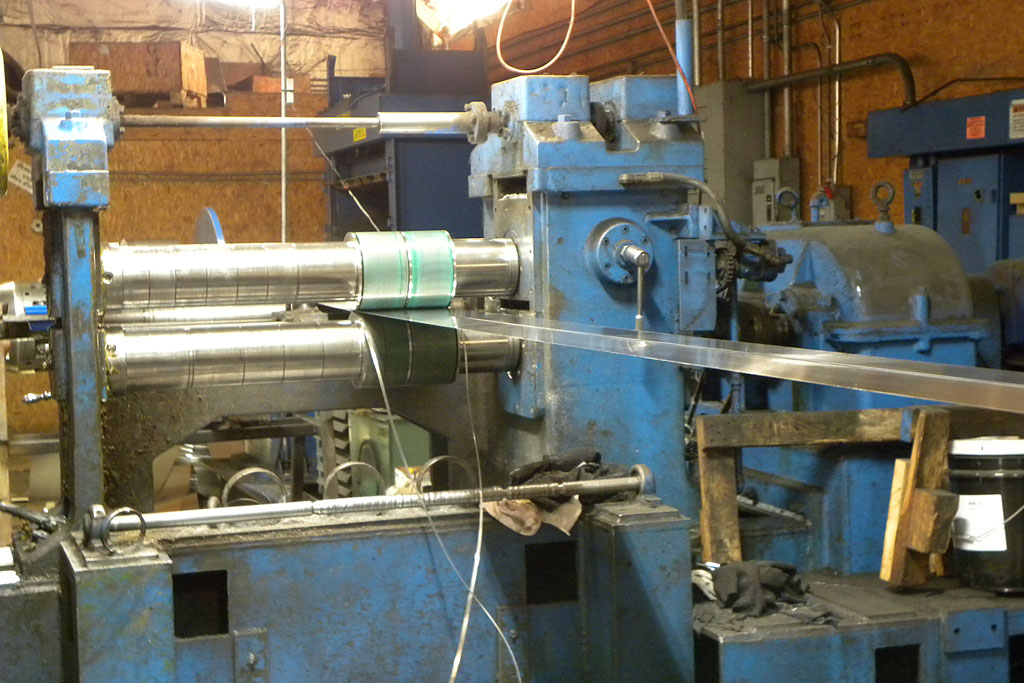 Great service, competitive prices and the ability to supply both your volume and difficult aluminum requirements –THAT'S ACI! Find out what customers around the country have been enjoying since 1988. A service center dedicated to you.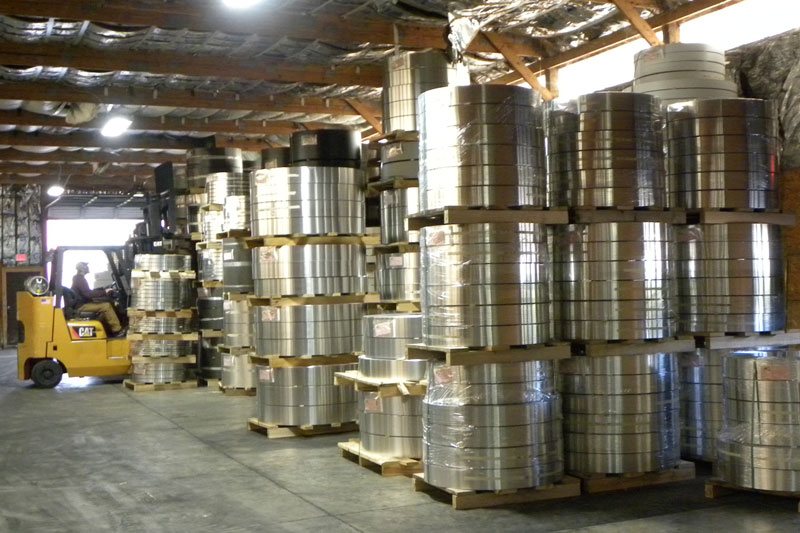 Company Profile
Aluminum Coils, Inc began operations in 1988. Recognizing the need for a service center that offered small quantities of painted coil, ACI initially catered to awning companies and similar businesses.
Over the years, slitting and embossing equipment were added as the company continued to grow by servicing building product customers and others. Inventory is over 10 million pounds today, a lot being common sizes in the industry and some of it unique to just one customer. We still specialize in painted coil, along with mill finish aluminum, in any quantities our customers require.
Today, our financial strength, substantial inventory, sales knowledge and hard earned reputation make us a leading supplier of aluminum coil. So, how can we help you?
Products & Capabilities
Our primary alloy is 3105, the predominant choice in the building product industry. We also carry 1100, 3004 and 5052 as part of over 10 million pounds of inventory. Tempers range from dead soft O temper to full hard H18 and everything in between.
Using decades of knowledge, we know which mills and paint lines yield the best results in different situations. And, our two plants contain four slitters and two embossing lines capable of producing virtually any width and any pattern. Add our considerable purchasing power to industry leading low overhead and you'll find us to be competitive on any size order. But, our real strength is service, tailored to each individual customer's needs.
So whether you are looking for multiple truckloads at an optimum price or need a dedicated stocking program with small releases, ACI is your source. We'll take the time to understand your requirements and share your sense of urgency to perform. If you've been looking for an aluminum coil supplier to treat you like a partner, just get in touch.